Mixed reactions have trailed in a recent video of BBNaija housemate Angel that has gone viral on social media.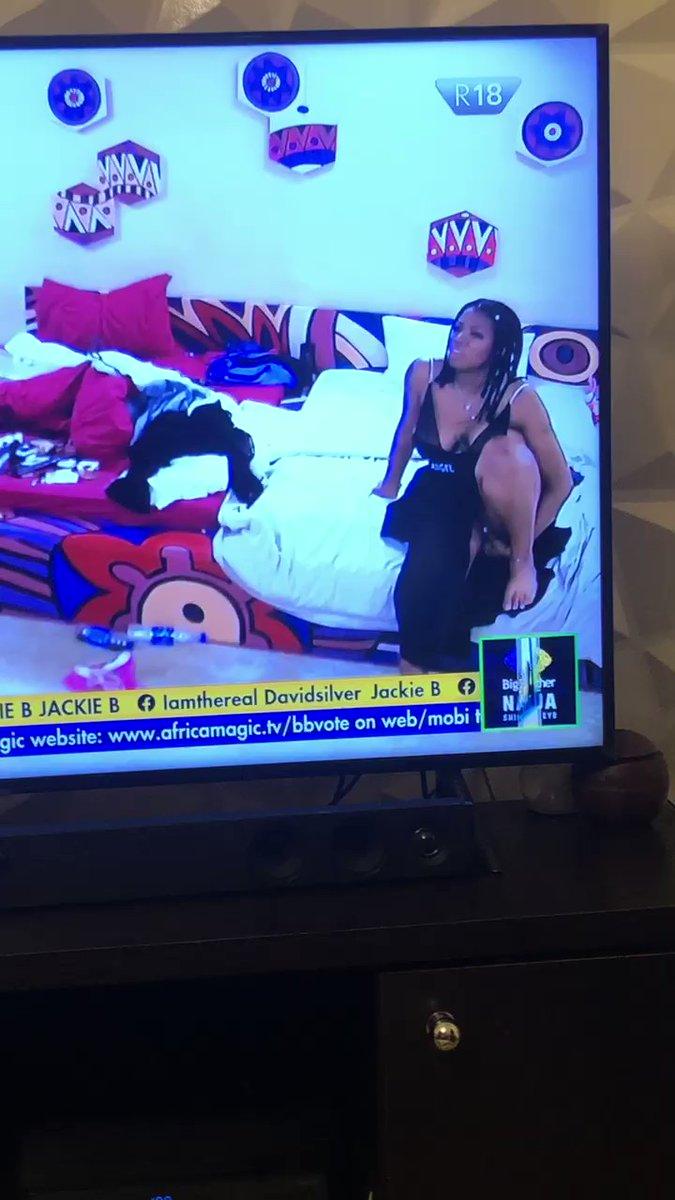 Angel could be seen in the video scratching her inner thighs.
However, an action has been received with mixed reactions from viewers of the reality show.
While some thought it was an innocent scratching that could happen to anyone, others, however, opined that she was fingering herself for the camera.
See some of the reactions HERE
Twitter user, @iam_solace wrote ;
I'll tell you for free that Angel knew that the Camera was on her when she started fingering herself
That girl is so aware of what the viewers think, she has said it several times.
Laila wrote ;
Are y'all down so bad that Angel scratching her thighs now looks like she's fingering herself?
I know she's open and all, but you really think she'll masturbate in front of a camera?
Moghel was unconsciously scratching her thighs but these horny lots won't let her rest
Watch the video HERE