Video footage has captured the moment a masquerade was seen preaching the gospel of Jesus Christ to the public while everyone watched in awe.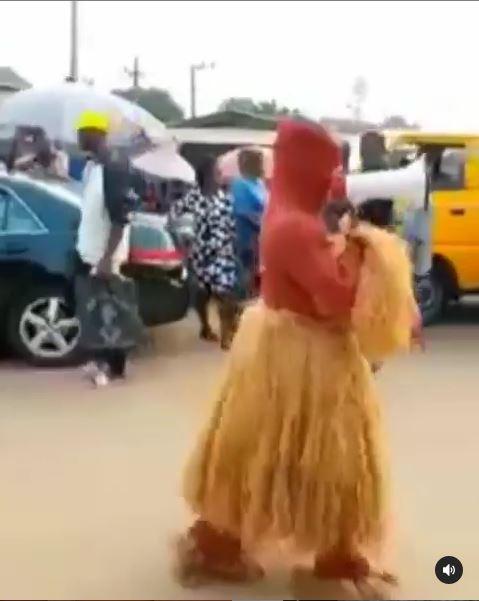 The masquerade, fully clad in a traditional outfit, went contrary to what was expected after he was spotted with a bible in his hands as he preached about love among the brethren.
The masquerade who passed his message in Igbo dialect urged people to embrace peace and love and also to love and accept Jesus Christ as their personal Lord and saviour.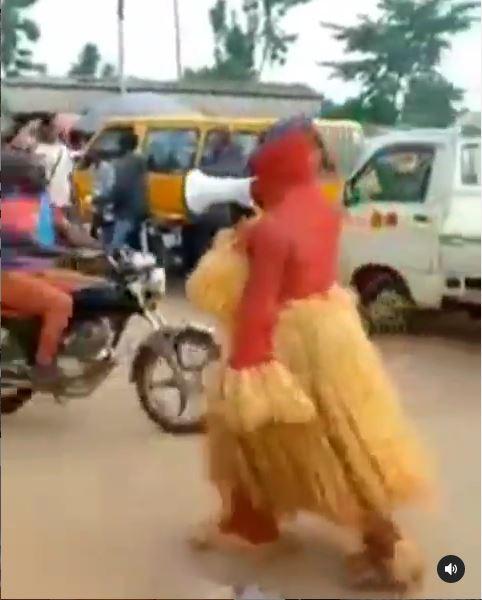 He added that if one claims to love God and still bears grudges and hatred against his neighbours, that wouldn't be considered genuine love.
Watch the video HERE