Grammy Award-winner, Burna Boy takes a subtle swipe at the two strongest fan bases in the Nigerian entertainment industry, Wizkid FC and Davido's, as he refers to them as delusional.
UK singer and music producer, K-Ners had taken to the micro-blogging platform Twitter to shower accolades on Odogwu on how his hard work has paid off.
"When I said I was there and saw the rise of @burnaboy I really was. He's living proof that hard work and talent pays off OK," he tweeted.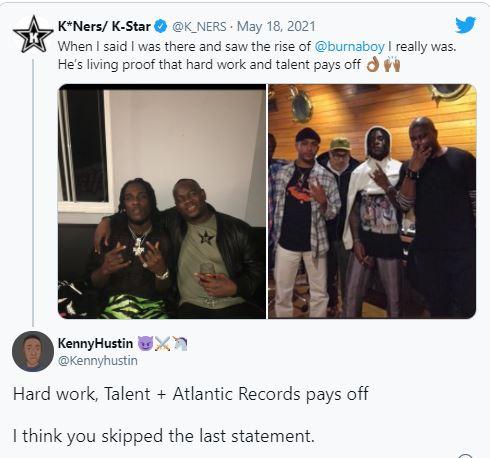 In reaction, a fan took to comment session to correct K-Ners' take on Burna Boy while affirming that he missed the actual point that led to Burna's greatness which has everything to do with Atlantic Music Records.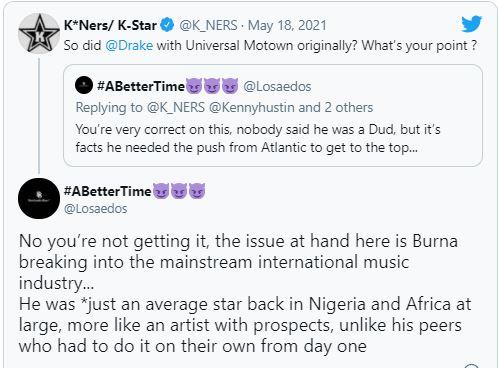 Burna Boy, however, interfered by advising K-Ners to ignore chitchat with Nigerian fans as most of them are products of '2 delusional fanbases.'
In his words, "Bro. Don't get worked up. It's Nigerian Twitter with 2 delusional fanbases, trust me You are not talking to actual people if their handles look like that."