Like never, a supposed business owner attended the burial ceremony of his late father in Anambra State with a full-grown lion.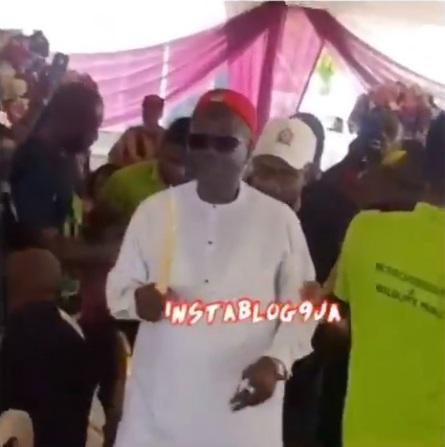 A video making rounds on social media captures the moment a man brought a lion to his father's burial as he created panic within the four corners of the event hall.
The man, whose intention is unknown for coming to such an occasion with the king of the jungle is however spotted joyfully dancing as they carried his pet after him.