A social media user shares the dangerous weapon (hook) he found in the food he ordered at a restaurant.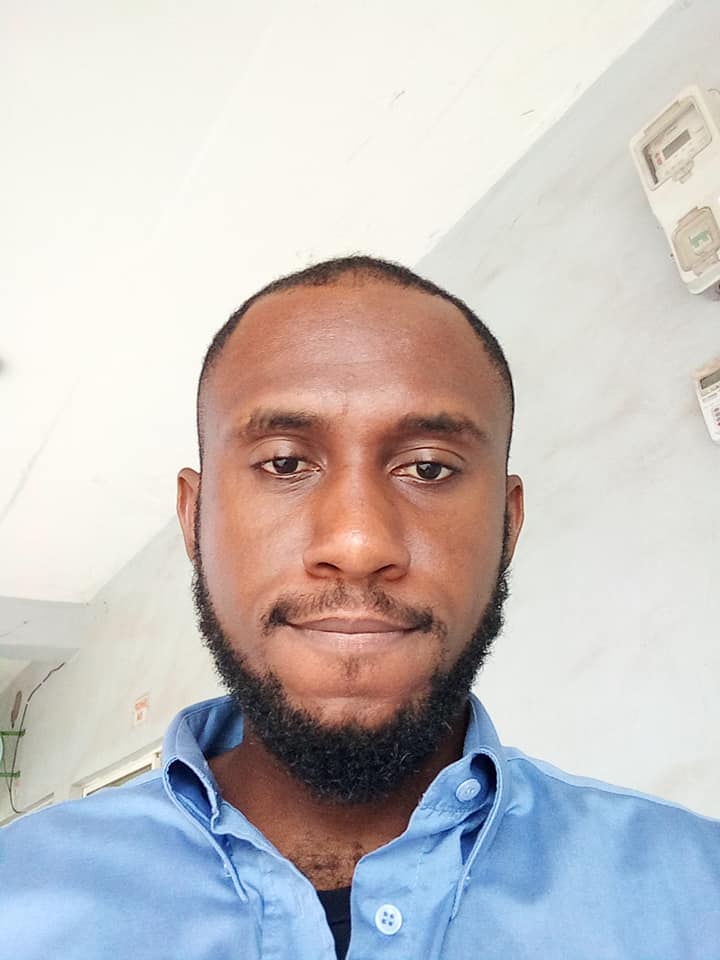 A Facebookuser identified ChubbyChinanu Emeka Reuben disclosed he went to a restaurant last Sunday and ordered an Egusi (Melon) soup, only to find the deadly weapon in the food.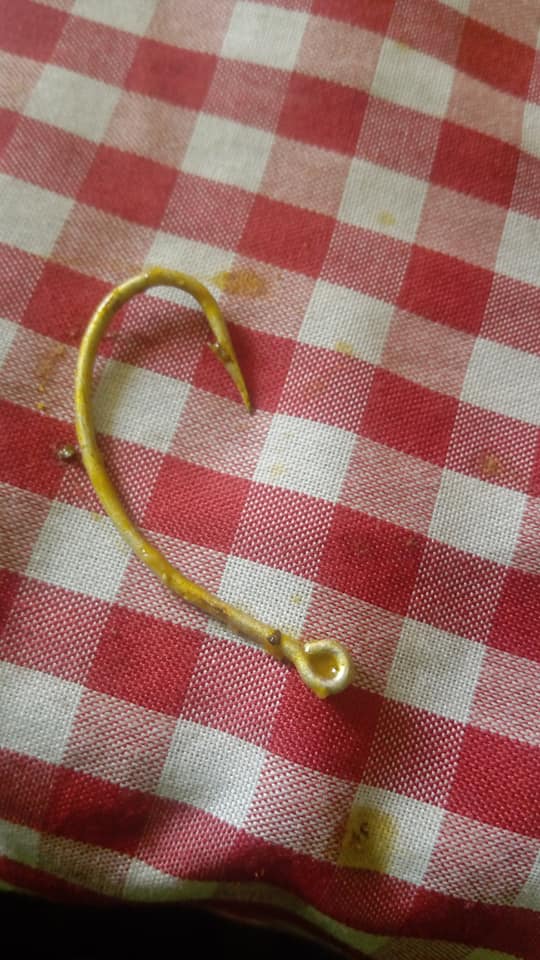 The man continues to reminisce upon it as he imagines what his fate would have been if it went down his throat.
Sharing the post, he wrote:
"God loves me.
Last Sunday, I left home for church as early as 7am. Service ended at about 11:30 am and I started my journey home. On my way, I patronized a restaurant not too far from home because I needed to fix myself before settling down to prepare my favourite Sunday meal(Rice and Stew).
The previous day, (Saturday) was hectic for me. I was tired and hungry because I returned home late after a busy Saturday outing, went to bed hungry because I didn't have the strength to start cooking and even if I did, it was too late to eat something heavy at 9:30 pm. So I held myself till service was over.
When I arrived, I ordered eguisi mixed with bitter leaf soup. I began to help myself with the delicacy before me. Alas! See what I found midway. A big hook.
I was completely taken aback. It filled me with shock, resentment and disbelief. What if I had ingested it innocently? What if it got stuck in my throat? Many questions popped up in rapid succession.
I quietly sought the attention of the lady that served me. In disappointment, I asked "madam, how could you guys be this negligent?" What a breach of duty of care! This is a new restaurant open to the public. You ought to apply excellence in your service delivery and shun recklessness.
I just didn't want to draw the attention of other customers to the conversation that was going on. She apologized and explained that it was stuck in the stock fish they bought from their supplier. I just paid her and left.
I have pondered over it in the last 2 days and have realized how much God loves and cares about me even in my imperfections.
Please always observe what you consume.
Neatly process what you prepare for public consumption.
No, be everybody dey accept "oga, abeg na".
Let's be guided."