Actor IK Ogbonna' son, Ace has got more Nigerians loving him unrepentantly as his mum Sonia shared a video of him wanting to place an order in an Italian restaurant.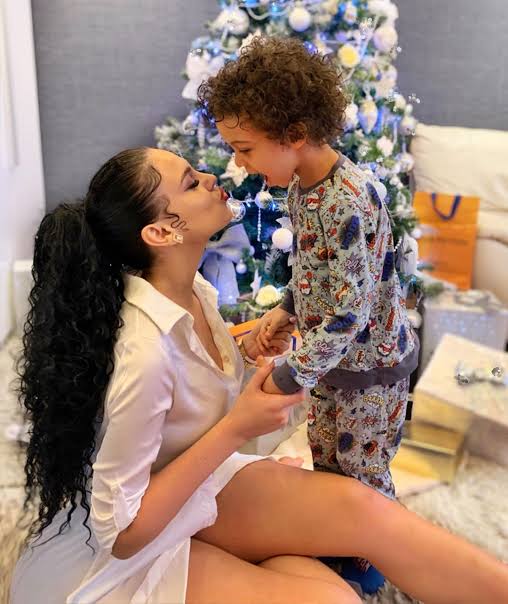 The mother of one, Sonia who shared some mother and son good time together at an Italian restaurant shared a video of her son, Ace adamantly demanding Nigerian food.
Ace squeezed his face as he made his demand that got his mom laughing so hard in the background.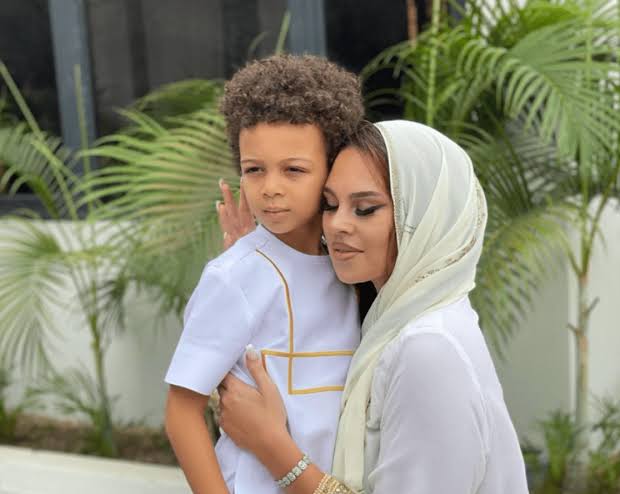 In the video's caption, she stated that traveling with her son is all fun and rosy until he gets to ask for egusi soup in a foreign restaurant.
She wrote;
"You can't take him anywhere nowadays, traveling with this boy is all fun until he asks the waitress for egusi in the middle of an Italian restaurant. Moti giveup.
See the post HERE…