DMX's fiancée, Desiree Lindstrom, has gotten a huge tattoo to honor the late rapper following his death last week.
In honor of DMX — whose real name was Earl Simmons, Lindstrom got a tattoo that reads "Dog Love," which is also the name of a song he released in 2006, with an "X" in the same font that the rapper used to stylize his name.
According to TMZ, she got those specific words because "one, it's something X himself used to say," and two, because "Desiree considers a dog's love to be unconditional."
The first photo of the tattoo was seen on the Instagram page of New York tattoo artist, Krystal Kills. She posted a photo of the ink and wrote a special message to Lindstrom.
"I pray you find your way through these dark times and remember the love you had for each other will forever be untethered. I'm glad I got to witness it. The world lost an icon but also a great father. Praying for your family."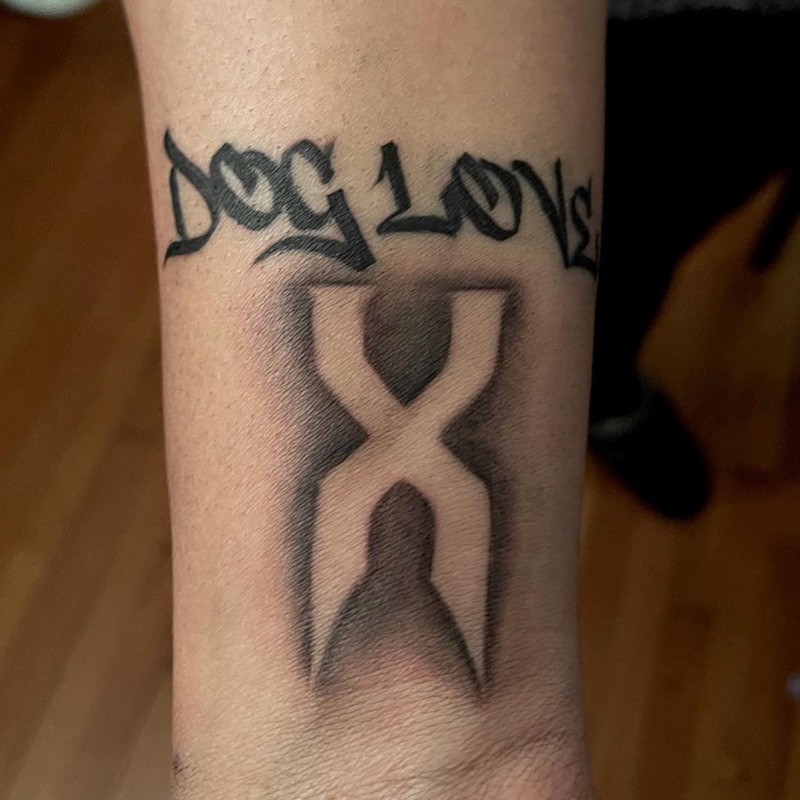 Desiree is the mother of DMX's fifteenth child, four-year-old Exodus Simmons, who was born in 2016 and the couple has been engaged since 2019.
Recall we reported that DMX died on Friday after a week on life support in a hospital in New York following a heart attack which was allegedly the result of a reported overdose.