Controversial Nigerian crossdresser, Idris Okuneye is popularly known asBobrisky,has received fan love and popularity from his beloved fans by having an inkling of his name on their bodies.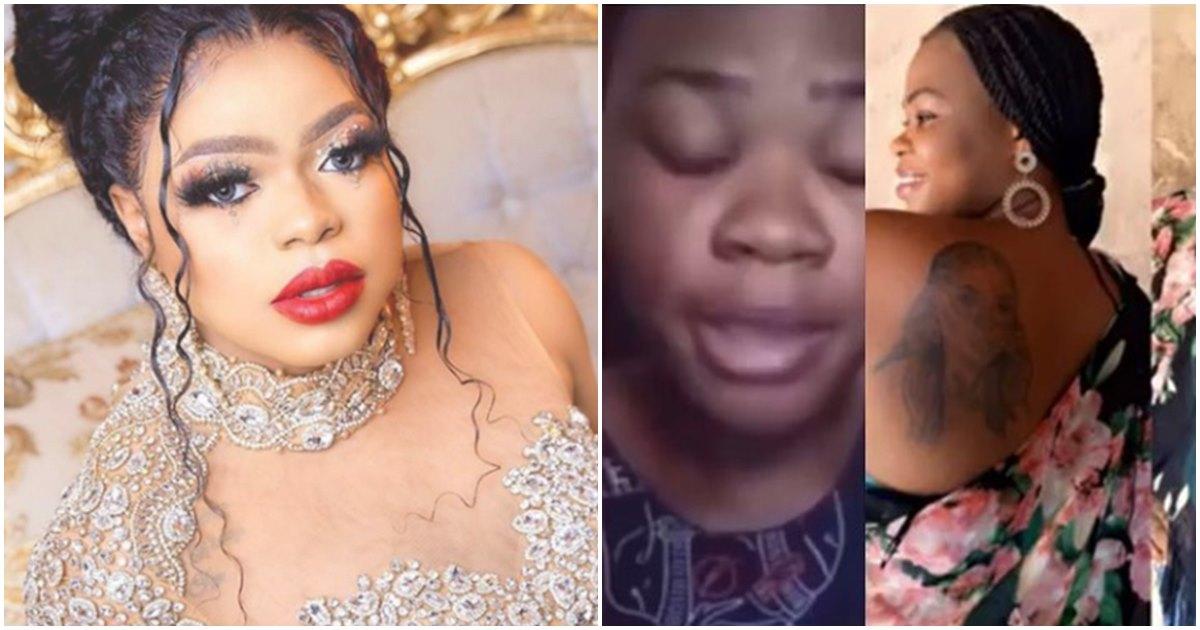 However, the fan who tattooed his face on her body has disclosed on Instagram that her father disowned her and has chased her away from the house and she wants to kill herself because she's depressed.
She reveals her father is mad at her and wants her to erase the tattoo from her skin. She further called Nigerians to help her get accommodation or work in Lagos because she is homeless at the moment.
watch the video HERE…